Friday, February 11th, 2011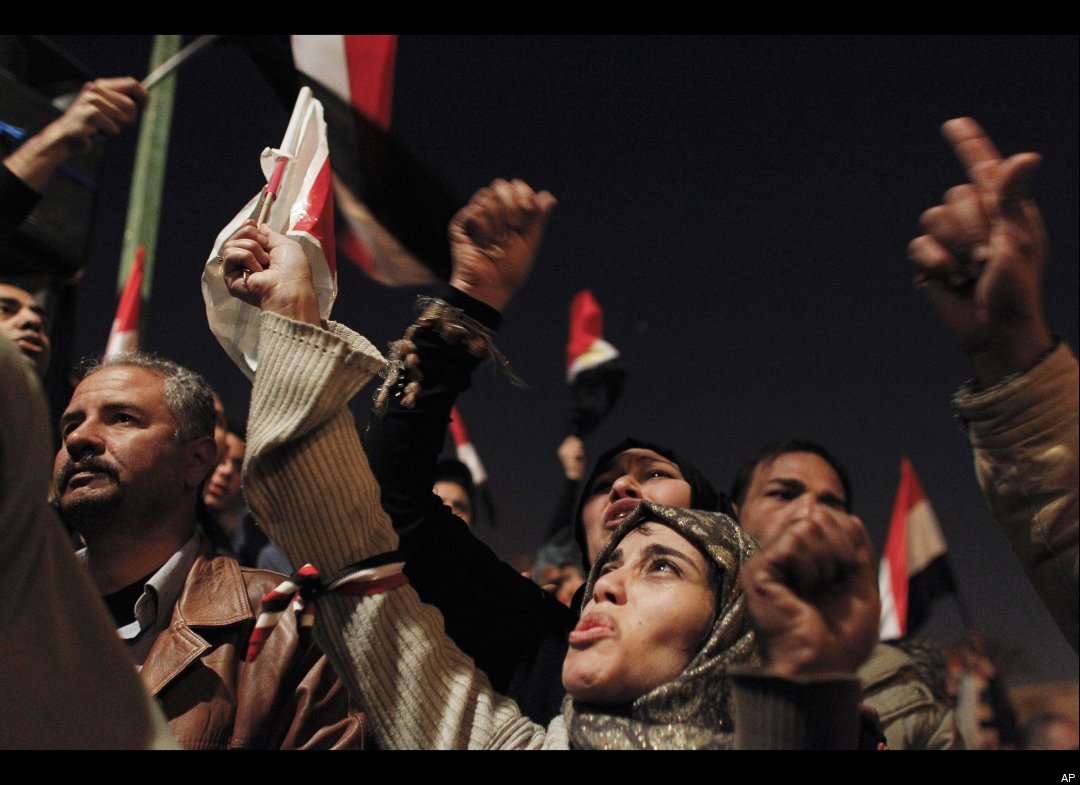 Unless you have been living under a rock, you've undoubtedly heard about the 18 days of protests in Egypt (and around the world) demanding change, starting with the resignation of President Hosni Mubarak. Mubarak stepped down today after 30 years of iron-fisted rule in Egypt. For the first time in thirty years the people of Egypt have exercised their power and furthered their right to democracy and decision-making. Among other things, the revolt freed Egyptians from the unrelenting oppression of martial law forced upon them by Mubarak's rule.
Especially impressive and empowering is the huge role that Egyptian women played in the protests and revolution. According to an article titled, "Arab Women Lead the Charge" a relatively unknown Egyptian woman named Asmaa Mahfouz is now believed to be the person who 3 weeks ago sparked the revolution.  Mahfouz has been an online political activist for the past three years. After posting a video blog demanding that Egyptian men and women step away from their computers and cell phones to stand in the street and protest the corrupt government, ruler and security forces, the revolution began. You can watch the video that started it all HERE (the call for action starts around 1:30.)
This event showed the connective and unifying power of social media, the internet, and other social networking sites that can unite and energize an entire country to start a revolutionary movement that has changed the face of Egypt forever. In Tunisia, Egypt and across the Arab world women are the proponents of protests, revolution and have been speaking out against gender-oppressive regimes.  Journalist Emad Mekay explains, "Women have visibly been in the forefront in demonstrations at Tahrir Square and other places-in a society where women traditionally have taken a back seat."
While not minimizing the actual participation of men as well as women in the Egyptian revolution and its outcome, a single woman's video going viral in a male dominated culture where women's roles have otherwise been circumscribed, can set a spark which has the potential to end oppression and fire-up a revolution. The fact that a young woman (usually forgotten member of Egyptian society) lit the match that started it all is all the more amazing.